Start Mardi Gras Season with a Bellflower Carnival Feast this Saturday.
Carnival season starts on January 6 this year, and runs through Fat Tuesday, on February 16. During that time, we plan to hold a few special events here at Bellflower.
This Saturday, January 9, we'll be kicking things off with a take-home Carnival Feast, which includes:
A healthy serving of our ever-popular jambalaya, which includes fresh crab meat, shrimp and our house-made duck and pork andouille sausage.
Two whole blue crabs with tomato rice
A bag full of Bellflower hushpuppies
An order of our pimento cheese
A bottle of Villa Wolf pinot noir from Germany
These packages are $98 with wine, $70 without, and can be ordered through our online shop starting today. This feast serves two or more people generously.

Reserve your feast today!

Pickup on Saturday, January 9.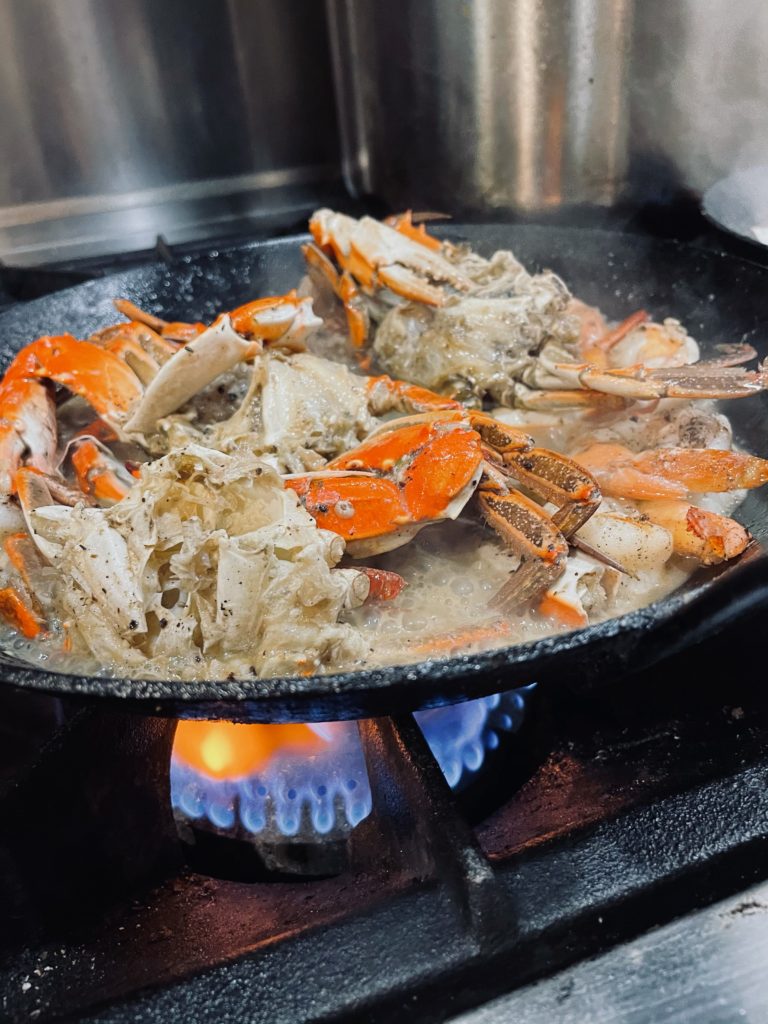 About Those King Cakes
King Cakes are round, glazed cakes made from sweet brioche dough. Bellflower King Cakes are baked in-house, loaded with pecan filling, and, in keeping with tradition, will come with a small, plastic baby— which you can tuck into the cake before serving, if you wish.

The baby, according to some traditions, brings prosperity and good luck to the person who finds it in their slice of cake. In some families, the finder of the baby is made the "king" or "queen" for the day. In others, the lucky baby-finder is responsible for providing the King Cake the following year.

(Tip: Slide the baby into the cake from the bottom, so a mark isn't left showing where it might be, and be sure to tell everyone to be on the lookout for a tiny baby in their food.)